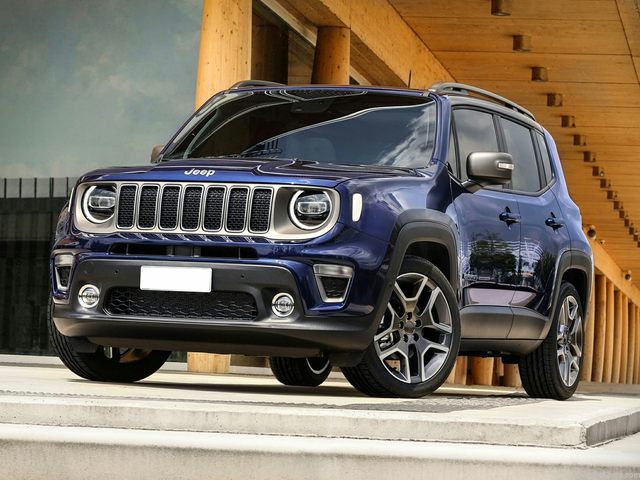 The Jeep Renegade: An SUV That Fits Your Lifestyle
The Jeep Renegade is a small and sporty SUV. It's perfect for anyone in Fresno who wants a reliable SUV that's compact and easy to maneuver. At Selma Chrysler, Dodge, Jeep, Ram in Selma, we're proud to carry a large inventory of Jeeps, and we've found that many of our customers love what the Renegade has to offer.
Exterior
From the moment you set eyes on a Renegade, you'll know that it was designed to stand out. It has those classic Jeep round headlights and front grille, and it can come with LEDs in the headlamps, taillights, and Daytime Running Lamps. Its exterior design pairs strong lines with smooth curves, giving the SUV the right mix of style and ruggedness.
If you like the idea of bringing fresh air into the cabin, choose either a My Sky power removable sunroof or a dual-pane panoramic sunroof. Both can be opened up with the push of a button when the weather is nice, and the My Sky sunroof has panels that can be taken off to give you an open-air experience as you drive around Hanford.
Performance
Let's not forget that the Renegade is in the Jeep family, and as such, it's quite capable. It can run either on a 1.3-liter four-cylinder turbo engine or a 2.4-liter Tigershark MultiAir 2 engine. The Tigershark engine comes with 180 horsepower and 175 pound-feet of torque, and the 1.3-liter version has 177 horsepower and 210 pound-feet of torque. It's also fairly efficient, earning up to 32 miles per gallon on the highway.
An available 4x4 system will give you the traction you need whenever you go off the beaten path. If you do have a taste for adventure, the Jeep Renegade Trailhawk will be your best bet, as it's been built with the most capable components.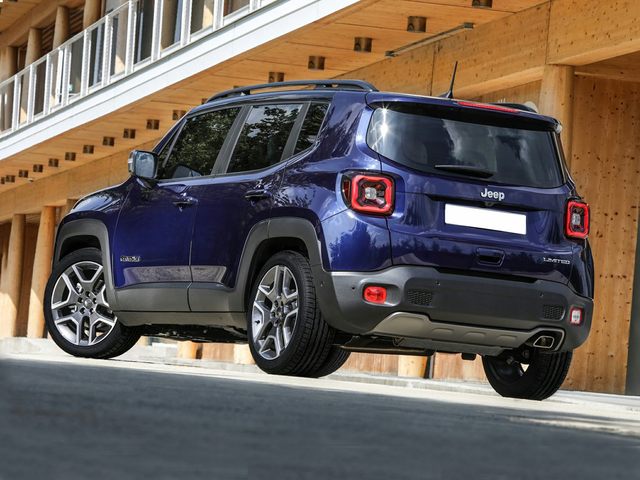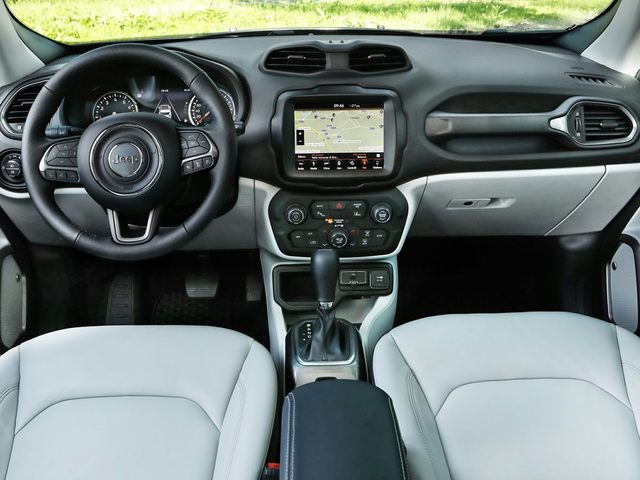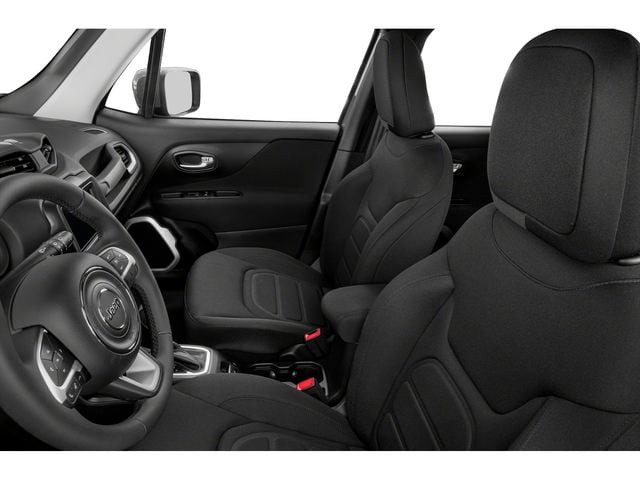 Interior
The cabin of your Jeep Renegade can either come with cloth or leather, depending on your preferences and what trim you select. Many trims have a black color scheme, with some giving you an option for black and ski gray and others coming with some accent stitching for pops of color. To make it easier to keep your things organized, the Renegade comes with several interior compartments. There's a small storage area in the front passenger seat footwell as well in the rear cargo area.
In the back, the cargo floor can be moved up or down. Move it up to have a flat floor that's more convenient for loading and unloading, or move it down if you prefer having a bit more space. To really open things up, fold down one or both sides of the second-row, 60/40 split-bench. Even the front passenger seat can be lowered if you have bulky items to transport.
In terms of higher-end features, the Jeep Renegade comes with several amenities. Heated side mirrors can defrost themselves to provide you with the best view of what's behind you. Available heated front seats and a steering wheel can keep you warm from multiple angles when the weather's a little chilly in Visalia. If you and your passenger have different temperature preferences, take advantage of the available dual-zone automatic climate control system.
Technology
Another major feature that can keep people happy in the Jeep Renegade is the available Uconnect touchscreen. It includes Apple CarPlay and Android Auto integration, so you'll have all the information you need right in front of you.
It doesn't end there, as the Renegade can also come with Jeep Skill for Amazon Alexa and Family Drive Alerts. With Amazon Alexa, you can use your home device to check on your Jeep and can even start up the car if remote start is a feature included in your particular model. Family Drive Alerts allow you to keep a close eye on other drivers in your family through a Uconnect app on your smartphone. You'll be able to set boundary limits, check on speed, and find your SUV's location.